Long Beach Bankruptcy Attorney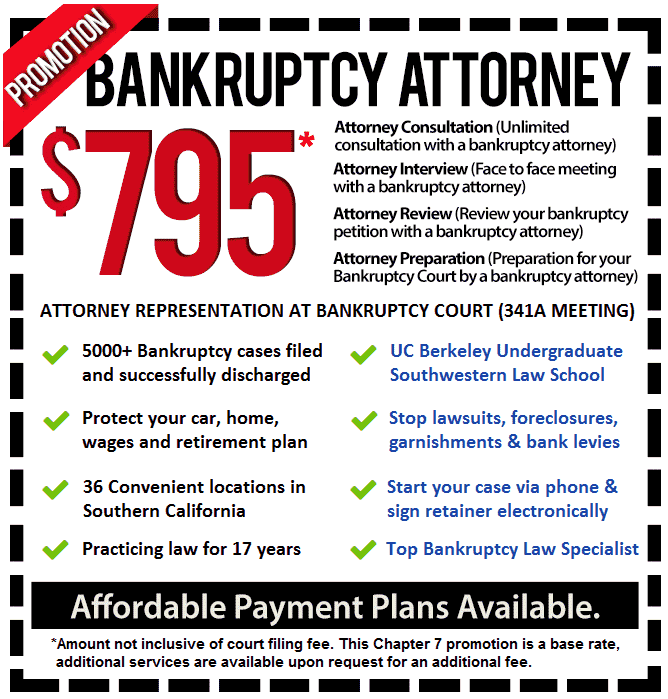 Financial concerns are probably the number one factor in family discord and in individuals and businesses having to resort to drastic measures such as gambling or other risky activities. Many people feel that filing for bankruptcy will forever destroy their credit and dreams for a home or other ventures. The truth is that bankruptcy can relieve you of unsecured debt obligations and the accompanying stress that is sapping your life and put you on a path toward a satisfactory life.
People find themselves in financial debt from loss of employment, an unexpected medical emergency or misjudgments in business among other circumstances that were unforeseen. If you find yourself in deep debt with no end in sight, seek advice from one of our experienced attorneys from the Long Beach Bankruptcy Attorney call now 562-270-1641.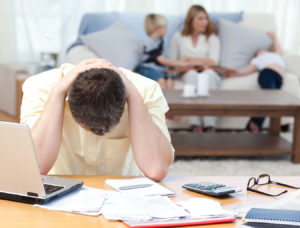 There are different types of bankruptcy protection. A Chapter 7 can erase unsecured debt such as credit cards or even taxes in some cases. If you have a small business or have fallen behind in your mortgage payments, then a Chapter 13 repayment play may be your best option. Large businesses such as corporations that are no longer viable use Chapter 11 to get themselves back to profitability or to walk away if efforts are no longer feasible.
Filing a petition requires knowledge of the bankruptcy laws and rules. There are pitfalls to be wary of and forgetting to disclose a material fact or trying to hide assets can lead to a dismissal of your case and potential criminal prosecution. Before you file, talk to an attorney from the Long Beach Bankruptcy Lawyer about your situation and how bankruptcy can help you or your business.
The attorneys from the Long Beach Bankruptcy Attorney Group will provide you with loyal and zealous representation, regardless of the complexity of your case. We handle the following types of bankruptcies for our clients:
Chapter 7 Bankruptcy
Individuals, corporations, LLCs and other business entities use Chapter 7 to get rid of unsecured debt, keep lawsuits in check and to wind up their businesses while retaining most if not all of their personal assets. Before filing for Chapter 7, any debtor must pass a means test that is based on the median income for the state and on the size of your household if an individual. An alternate test is to determine if your disposable income exceeds a certain amount. Most individual debtors do pass the test though you this will be confirmed with a Chapter 7 bankruptcy attorney from our Bankruptcy Lawyer.
You will also be required to attend a short debt counseling class that can be taken in the office of a Chapter 7 bankruptcy attorney. Afterwards, you will meet with a legal representative to review your debts, assets and household expenses as well as any particular transactions conducted in the past year. One of our Chapter 7 bankruptcy attorneys will also determine which exemptions to use and if certain non-exempt assets can be converted to exempt ones.
You and your Chapter 7 bankruptcy attorney will also attend a First Meeting of Creditors where a trustee will review your petition and ask you some basic questions. Often, these meetings are very short and it will usually be the only meeting you will have to attend. Before your discharge, you will have to complete financial management class that you may attend in the offices of our Chapter 7 bankruptcy attorney in many cases.
If problems or questions arise regarding your petition, your attorney will be there to handle them for you.
Chapter 13 Bankruptcy
A Chapter 13 is for debtors who are ineligible for a Chapter 7 or who have a small business that they wish to maintain while holding creditors at bay. Homeowners who are behind in their mortgage payments can use this chapter to become current in their payments. Discuss this with your Chapter 13 bankruptcy lawyer to see if this plan can help you with your mortgage arrearages.
When any bankruptcy is filed, an automatic stay of all other civil proceedings including collection activities are halted. In the case of a Chapter 13, this also applies to any foreclosure proceeding. A Chapter 13 is also called a wage earner's plan, which requires you to have a steady and reliable source of income. Your Chapter 13 bankruptcy lawyer will prepare this plan for you that may last either 3 or 5 years. You will have to attend a debt counseling class before filing that your Chapter 13 bankruptcy lawyer may have available in the office. For debtors with large amounts of debt, be aware that you will not qualify for filing if your secured debt exceeds $1,184,200 and unsecured debt is more than $394,725. These amounts do increase periodically.
As indicated, homeowners use Chapter 13 to make up their arrearages over the life of the repayment plan while keeping their mortgage up to date. Business owners can repay their debtors either in full or to a certain percentage so as to keep their operation running. Consult with one of our very experienced Chapter 13 bankruptcy lawyers about how a Chapter 13 can help maintain your business.
Chapter 11 Bankruptcy
Many of us have read or heard about major corporations like General Motors going into Chapter 11. This is a process where a business is reorganized and often has assets sold off and employees let go to streamline debt in an effort to return the business to profitable status. Once filed, the business under the direction of its board of directors or the trustee can re-negotiate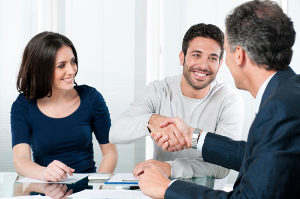 contracts and leases and seek new sources of revenue as well as make material decisions about the direction of the company.
But a Chapter 11 is also available for smaller corporations and LLCs and even individuals with large debt who are otherwise ineligible for file under Chapter 13. When a Chapter 11 is filed, the company or individual has a certain time to file a reorganization plan to be approved by a creditors' committee made up of the largest creditors. In complex cases, there may be several such committees that can also offer competing reorganization plans. In these cases, it is essential to have a highly experienced Chapter 11 bankruptcy attorney on your side so that your petition is filed correctly and that a workable plan to reorganize the business is presented.
Chapter 11 bankruptcies can last for years in some cases. Like a Chapter 13, all plan payments must be completed before a discharge is granted and the trustee shown that the business is profitable and proceeding in the right direction.
While a bankruptcy may be a means of last resort and may not cure all of your financial concerns, it can be a process to clear substantial debt and to get you or your business on a different path to achieving your goals. Call one of our seasoned attorneys at the Long Beach Bankruptcy Lawyer 562-270-1641 if you are experiencing overwhelming debt and risk losing precious assets.